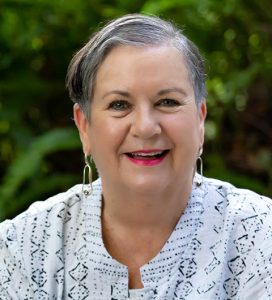 Managing Director of Margaret Thorsborne & Associates and Transformative Justice Australia (Qld)
Profile
Margaret Thorsborne, is the Managing Director of Margaret Thorsborne & Associates & Thorsborne and Associates UK. She is committed to improving the way people relate to each other in schools, workplaces & other community groups by providing processes that allow often deeply negative feelings to be gradually transformed into cooperation. As relationships are restored, job satisfaction, morale & productivity improve.
This commitment to healthy relationships can also be found in her extensive work with schools to improve they way they work with young people in responding to wrongdoing, creating healthier and safer communities.
Marg has been awarded an OAM (Order of Australia Medal) for her services to education, both locally and internationally.
She consults to public & private sector businesses & organisations for workplace relationships & the management of high-level conflict & inappropriate behaviour.
Experience & Expertise
Margaret, with a strong background in education, counselling & change management, has highly developed skills as a facilitator, trainer, & presenter. She is widely recognised as an international expert on school & workplace bullying, & has played a major role in the introduction of restorative practices into schools & workplaces in Australia and internationally. She is an experienced mediator & has expertise in the management of trauma & critical incidents. Her work is informed by a range of disciplines including biology, neuroscience, psychology & social, organisational & management theory.
She has presented papers & workshops & conducted training across Australia, New Zealand, Asia, Canada, UK & the USA. She is a published author in the area of restorative practice in schools & workplaces and the development of leadership integrity and organisational change.
Qualifications
Margaret holds a Bachelor of Science Degree, a Diploma in Education (University of Queensland), & a Graduate Diploma in Counselling (Queensland University of Technology). She is a founding Director and current Chair of Restorative Practices International (RPI), and Chair of the Queensland Chapter of RPI. She is a Fellow of the Australian Institute of Management.
Successful Outcomes
She has worked successfully with schools in Australia, New Zealand, Asia, USA and the United Kingdom to implement sustainable restorative practice across the school community. These schools report improved data around student behaviour, higher staff and student morale, lower stress levels, and improvements in measures of safety and school climate.
Her workplace interventions have achieved successful outcomes in a wide range of challenging & complex cases including workplace bullying, sexual harassment, misconduct, diminished work performance, aggressive management & supervision, dysfunctional teams, & high level conflict. Work sectors in which these interventions have been applied include manufacturing, retail, real estate, non-profit agencies, law, information technology & science, & government agencies such as health, education, families & transport.
Margaret Thorsborne is an Accredited Restorative Justice Practitioner
with the Australian Association for Restorative Justice